Call-us
+33 (0)4 90 05 66 69
Reservation For you or your company
In order to process your request, Ôkhra will have to process your personal data. The data are kept for 2 years from our last contact and are intended exclusively for Ôkhra, they will not be transmitted to third parties. Your data will be treated with respect and discretion.
In accordance with the Data Protection Act of 6 January 1978 as amended, you have the right to access and rectify data concerning you, a right of opposition for legitimate reasons, a right to erase data. You also have a right to data recovery and portability in certain cases specifically provided for by law. For more information, please refer to the dedicated article in the Privacy Policy.

Reservation
Custom Reservation
Companies looking for a colorful, warm and authentic place to organize your meetings and seminars, color professionals or construction professionals looking for new knowledge and visits, establishments specialized in welcoming people with disabilities, structures of the Social and Solidarity Economy willing to share cooperative experiences …
Resource and training center on color, welcoming, passionate, versatile team capable of transmitting color know-how to both adults and children, surrounded by a network of experts and associated professionals, located in the heart of the classified ocher massif, in the commune of Roussillon on a remarkable site accessible to people with reduced mobility.
For Work
 rental of indoor / outdoor spaces, equipped meeting rooms
to boost your program
fun, scientific or cultural visits or workshops
for relaxation
 breaks or lunches available by our selected caterers and restaurateurs
Ôkhra -Ecomuseum of Colors
Like a music conservatory, the role of the Color Conservatory is to practice the discipline that we intend to keep. Here, color is experienced by gesture and by the transmission of know-how. The training center, the bookstore and the specialized counter are at the service of this mission.
Cooperative Company of Collective Interest (SCIC) recognized by the State, ôkhra manages this conservatory by delegation of public service. It brings together employees, artists, artisans, manufacturers, scientists, volunteers and local authorities within a shared governance.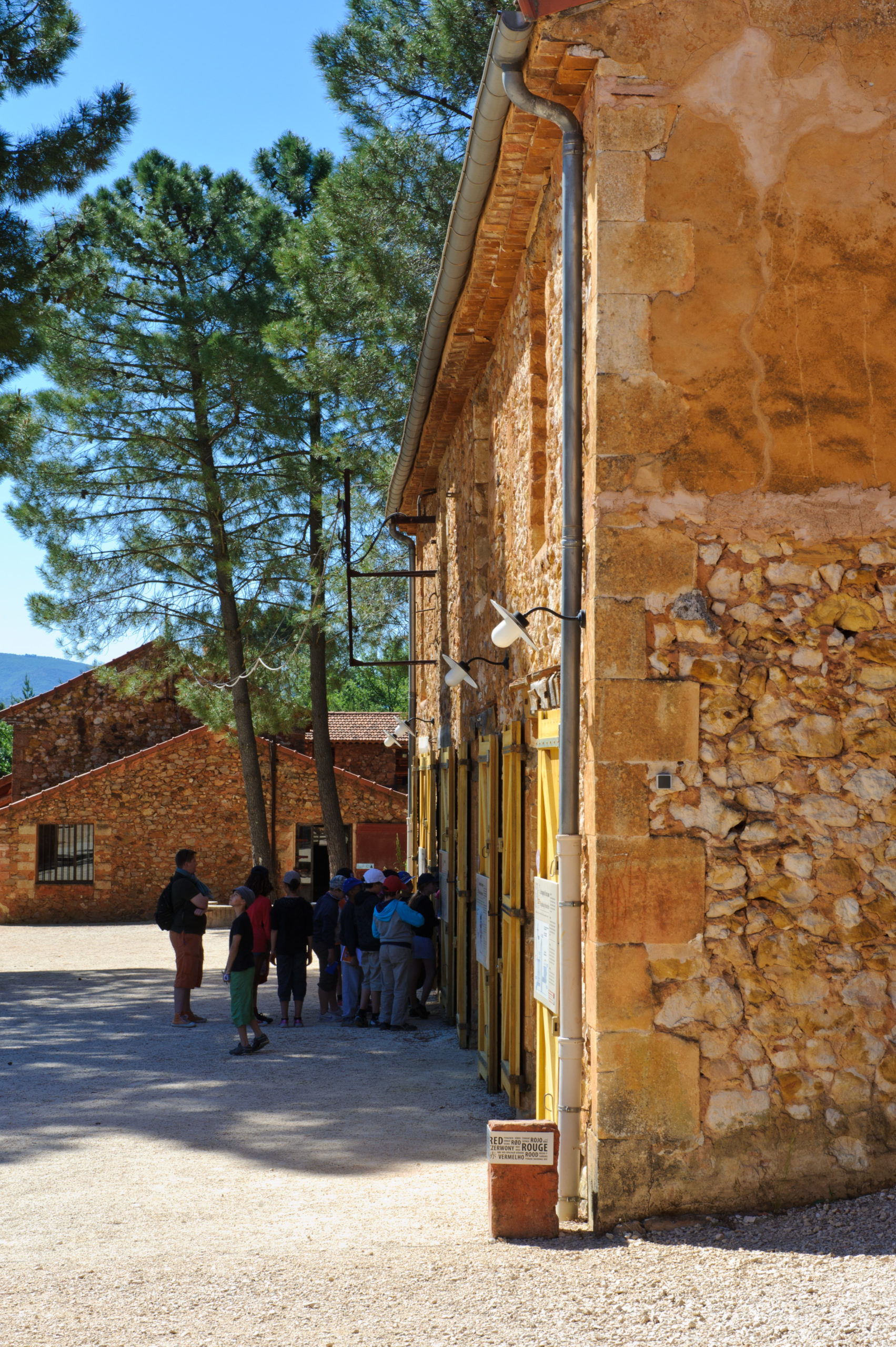 Our Activities
 Ôkhra is a former ocher factory that you can visit alone, with family, friends or on pre-arranged group outings. It is also a place where color is experienced through gesture and experimentation. You will discover the industrial and geological history of Vaucluse ochres, the different stages of ore processing but also their past and current uses. You will learn about color in all its dimensions: theoretical and practical, material color, light color, subjective color, standardized color.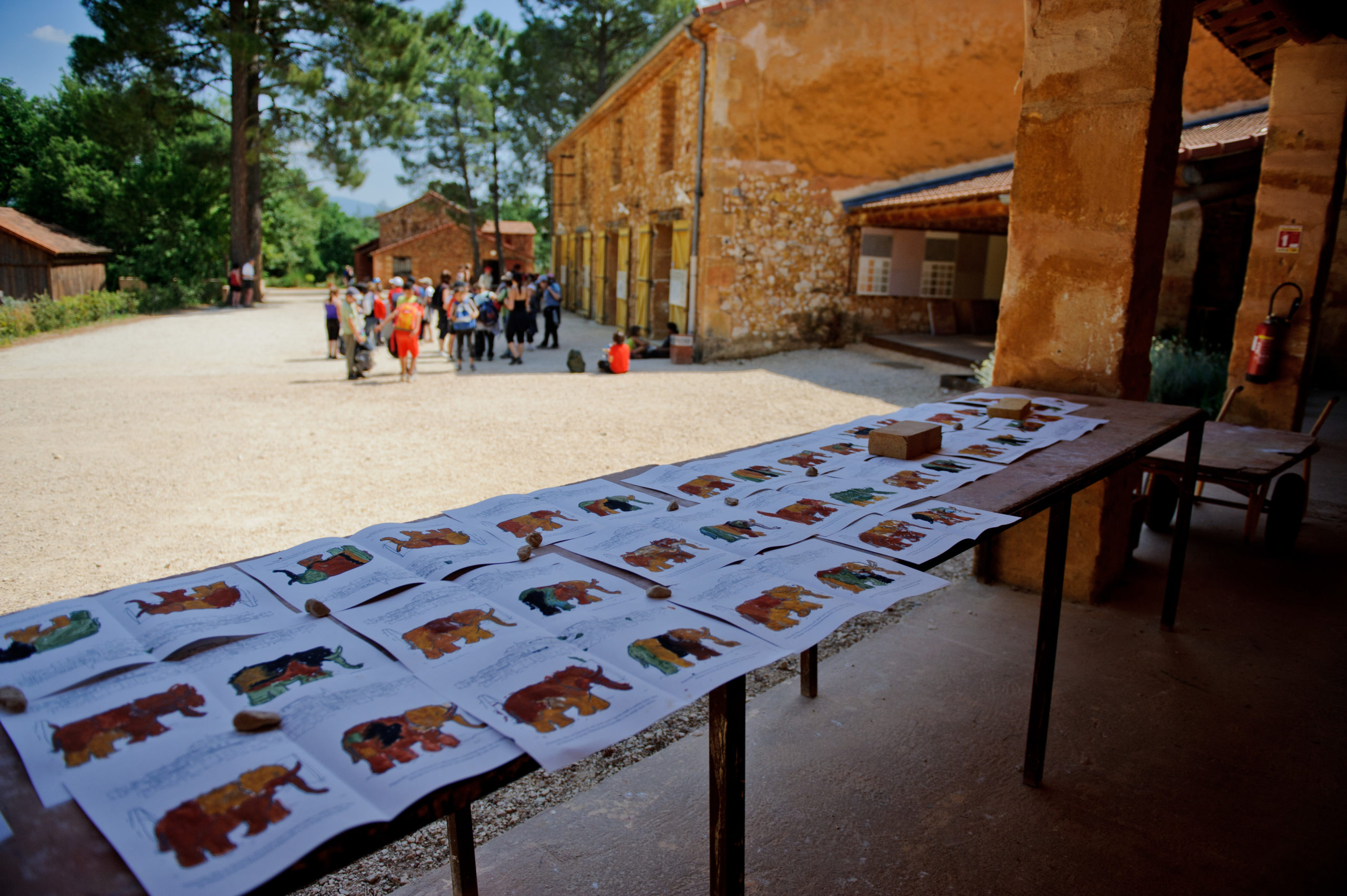 WorkShops
Groups, associations, tour operators, schools from kindergarten to university, leisure centers, large families or groups of friends, come and make your colors in workshops from 1:30 to 3 hours.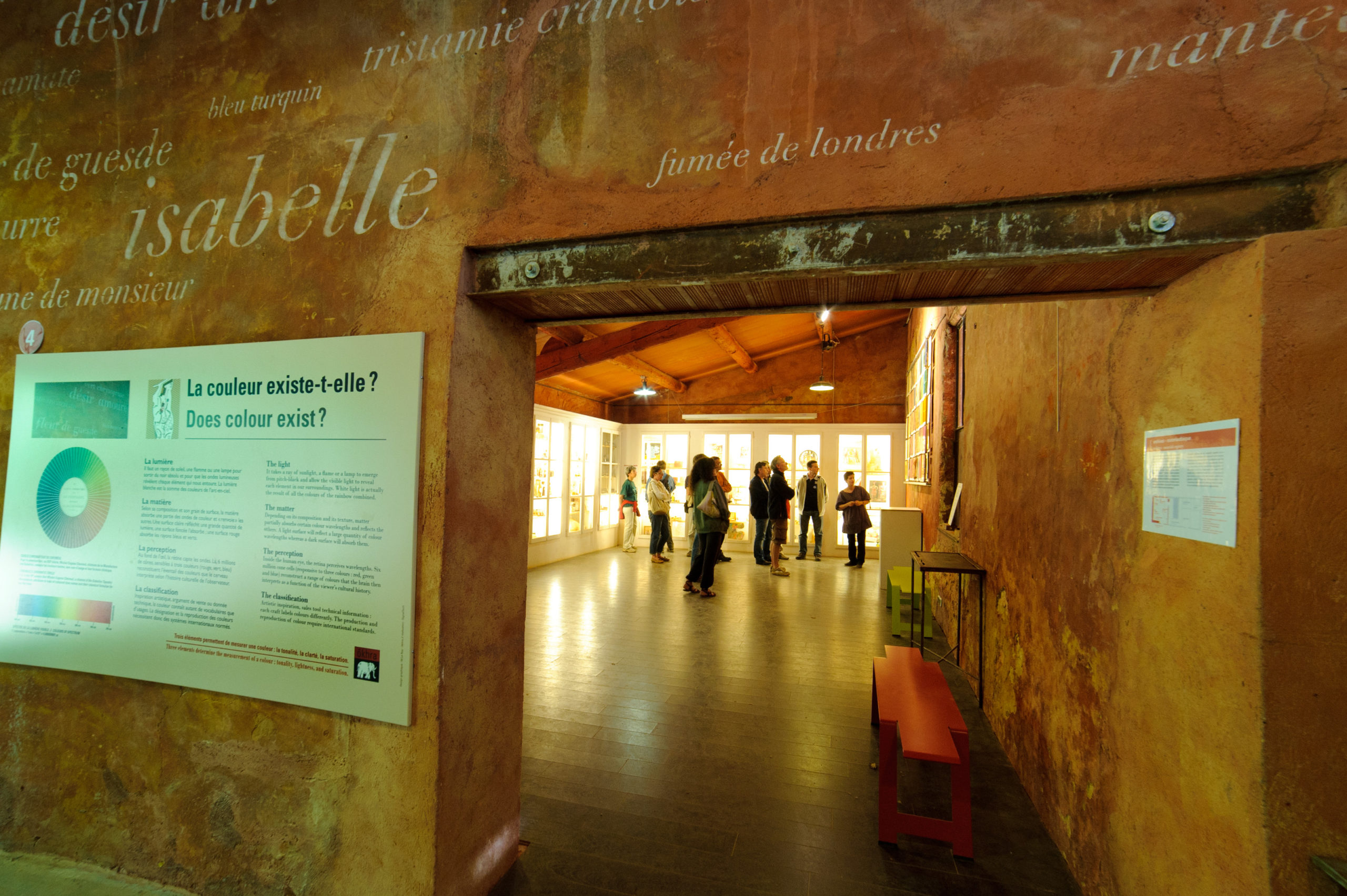 Workshop-Tour
 All year round, by reservation, ôkhra welcomes groups of all ages and offers them guided tours to discover the various facets of the ocher massif of the Luberon.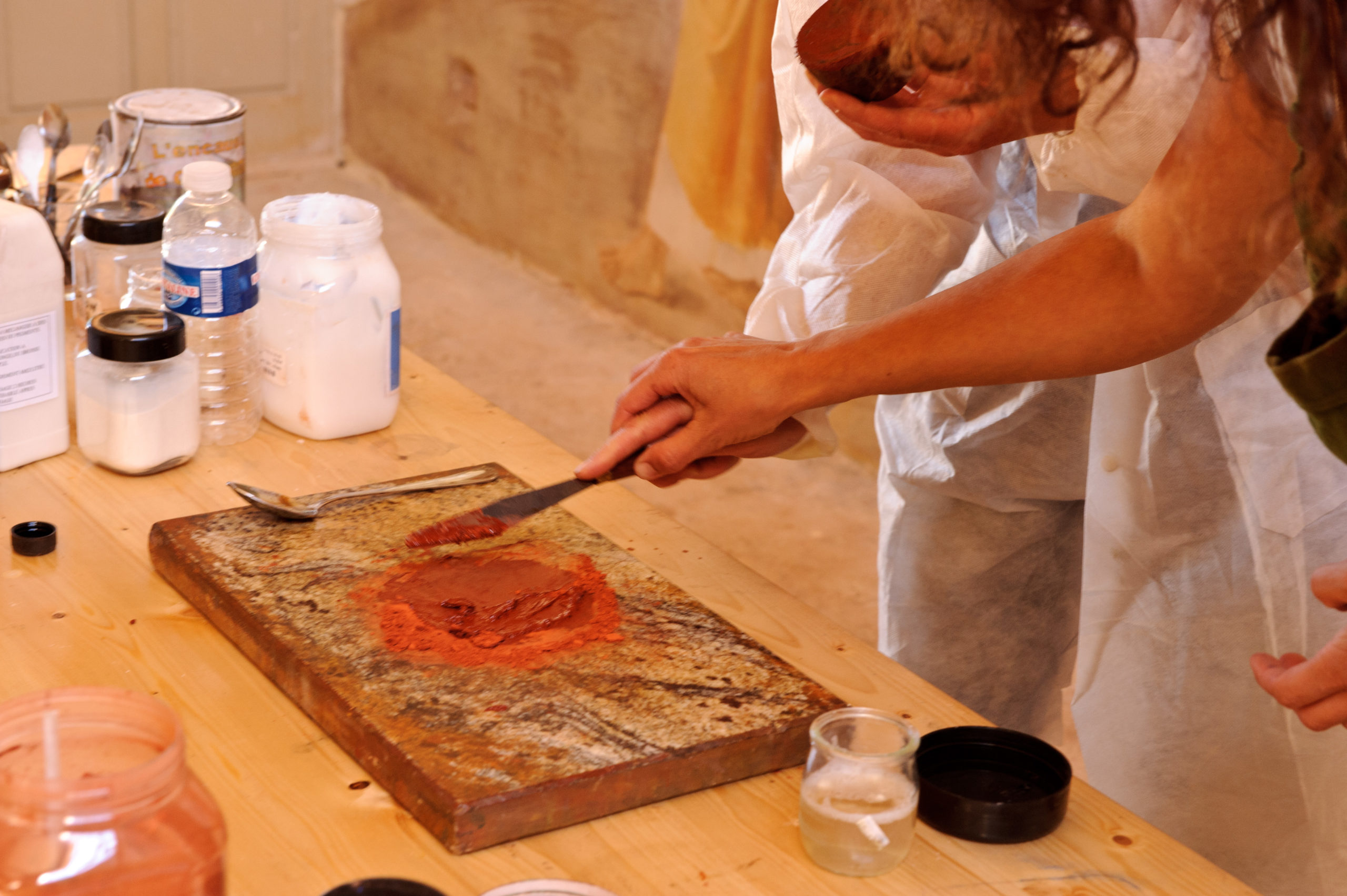 Initiation Days
Alone or accompanied, discover the history of ocher, its uses and the different stages of ore processing, from extraction to cooking, for one or two days of initiation.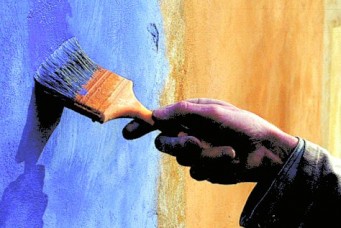 Half-Day Discovery
Every Friday, Ôkhra offers half-day discovery sessions along two main axis: Artistic or Decorative; Each axis contains many themes to discover.
570 Route d'Apt
84220 Roussillon
Address
Okhra Écomusée de l'ocre
570 route d'Apt
84220 Roussillon
Opening Hours
Monday to Sunday
10:00am–1:00pm  2:00pm–7:00pm
Contact Us
Phone : +33 (0)4 90 05 66 69
Mail: comptoir@okhra.com
Legal
Privacy Policy
Terms & Conditions
Site Map
Home
Activities
Our Project
Shop
Contact