The ochres in the Luberon
An exceptional regional context
Roussillon is a magnificent village, in the heart of the classified Luberon ocher massif, and it has its color. A visit to the ocher trail, at the edge of the village, is essential. A few kilometers away, in Gargas, the spectacular underground mines of Bruoux are worth a detour.
A few kilometers from Apt, it can be reached by the Avignon TGV or Aix – Marseille airport. Many accommodation solutions for all budgets are available around the conservatory.
Continue your adventure in the heart of ochres
Our region is full of sites which are much more than "beautiful places", each one carries a heritage, history but also know-how specific to our territory.
The partnership between these different sites makes it possible to move from contemplative tourism to an immersive experience focused on color in all its forms.
Whether as a living showcase of Luberon know-how or as organizers of cultural and festive events, all partners are keen to share the many talents of our region.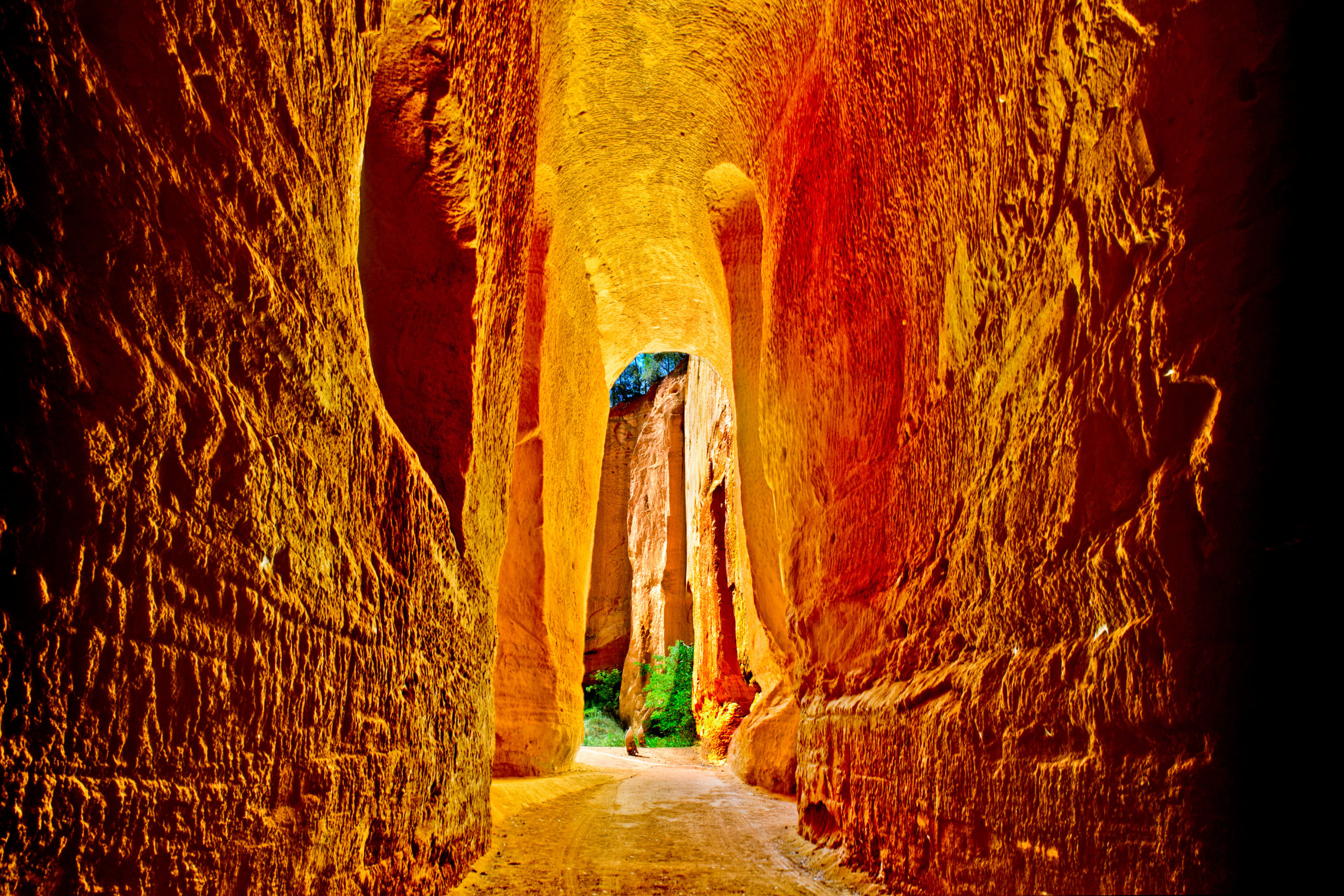 The mines of Bruoux
The Mines de Bruoux in Gargas are made up of impressive remains of the ocher industry and colorful cliffs. Travel through time along its underground galleries in a unique and mysterious setting where human labor blends with the natural beauty of the Provençal landscape.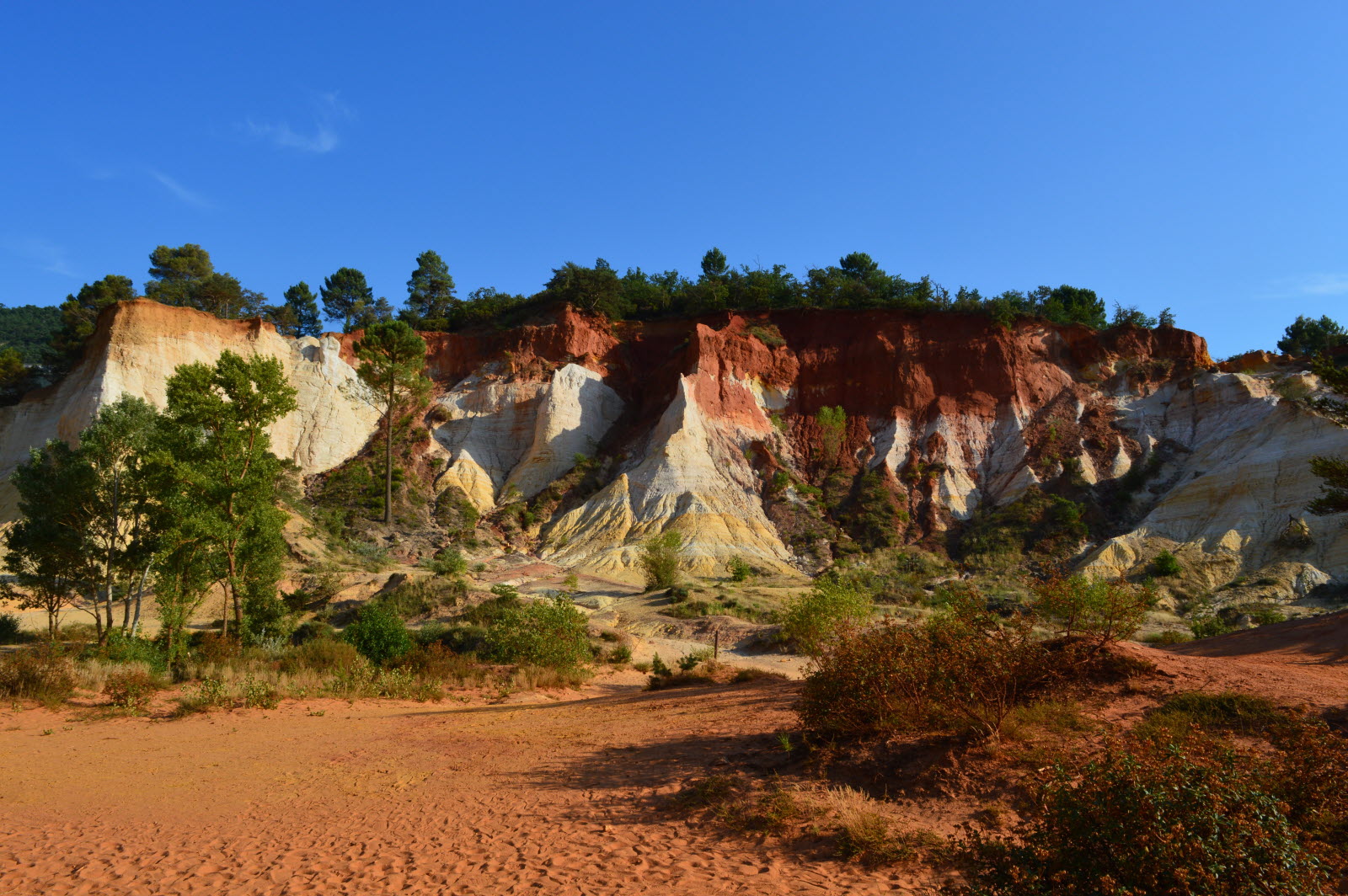 The colorado of Rustrel
Walk through the Colorado de Rustrel, its wide open spaces of striking contrasts, from the brightest yellow to the deepest red, shaped by six generations of ocher trees and iron miners. Combining nature and heritage, Provencal Colorado is an old open-air quarry, in the middle of a forest.